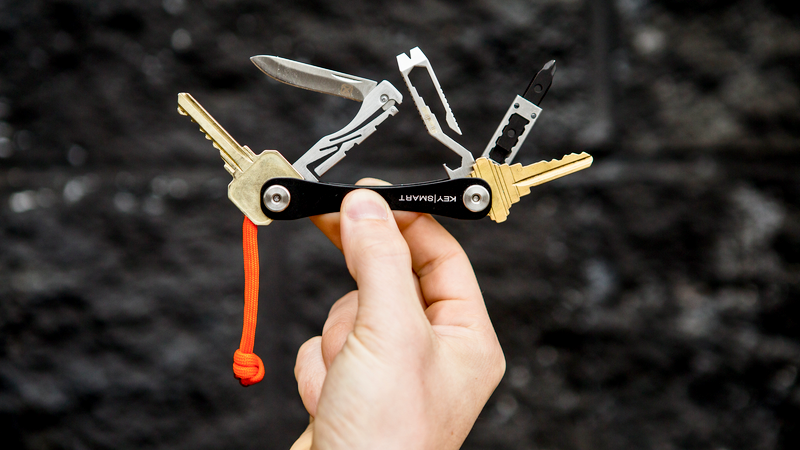 Huckberry's Compact EDC Kit ($60) is the of a ton of field testing; everywhere from the top of Half Dome to our morning commutes through San Francisco. Whether you're office- or mountain-bound, you'd be hard-pressed to find a better balance between utility and lightweight build.
There's a knife, a dual-function screwdriver and a multitool, and some spare room for a couple of house keys — all packed neatly into our favorite compact carry system, the Keysmart Extended.
Griffin Pocket Tool: A feature-rich mini multitool that packs a helluva lot of functionality (10 total) into a small, unbreakable package
Bit Driver: Sturdy stainless steel frame with a reversible Phillips/flathead bit for quick, on-the-go fixes
Folding Knife: Because you can't leave the house without a pocket knife on you, and this one is about as compact as it gets
Here's to wherever you're going, and carrying smarter, for less.
---
Join Huckberry's 1 million+ adventure community. We deliver the coolest gear at the best prices, inspirational stories, and a hell of a lot more to your inbox every week. Membership is free and takes seconds.