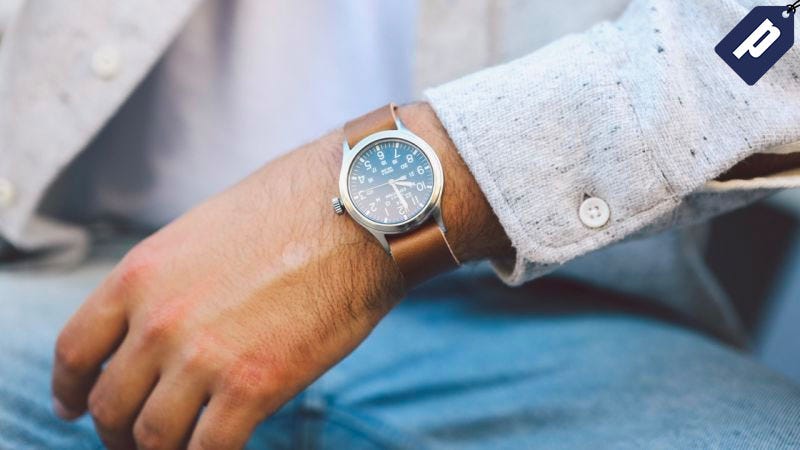 When it comes to watches, there is a large spectrum of styles, from simple to lavish. Form Function Form strikes the perfect balance with their modern spins on classic designs. All of these watches (from $75) have stylish leather straps to add a rugged touch. Use code Form15 at checkout to get an exclusive 15% off.

Here's why we like them:
Simple but statement-making designs
Leather straps handcrafted in America
Adjustable button-stud band fits virtually all wrist sizes
Choose from 10 different designs
For an immediate upgrade to your wardrobe, grab one today at 15% off using code Form15 at checkout!
Exclusive Deal: Save 15% on Form Function Form Watches
---
Join Huckberry's 1 million+ adventure community. We deliver the coolest gear at the best prices, inspirational stories, and a hell of a lot more to your inbox every week. Membership is free and takes seconds.