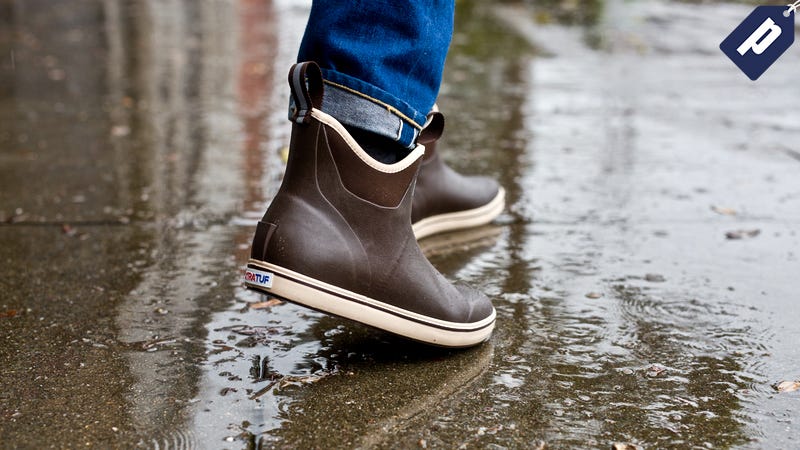 If you've ever seen an episode of Deadliest Catch, then you've seen XTRATUF (read: 'Extra Tough,' or 'The Alaskan Sneaker'). These hardcore boots were originally built especially for commercial fishermen in the Bering Sea 50 years back, and since then have become to native Alaskans what flip flops are to Hawaiians.

And, while supplies last, Huckberry slashed 40% off the entire collection, plus free shipping on US orders $98+ and easy, free returns.
XTRATUF's boots feature:
100% waterproof construction
Signature chevron sole that stays grippy, even in the wettest conditions
Your choice of low- mid- or high- ankle design
Highly flexible construction for increased range of motion
Lightweight Xpresscool lining made with moisture-wicking neoprene keeps your feet cool and dry for all-day comfort
No matter what you're looking to do this year, be it trek across Alaska or simply commute to work without getting sopping wet, you'd be hard-pressed to find a more reliable pair of boots.
---
Join Huckberry's 1 million+ adventure community. We deliver the coolest gear at the best prices, inspirational stories, and a hell of a lot more to your inbox every week. Membership is free and takes seconds.