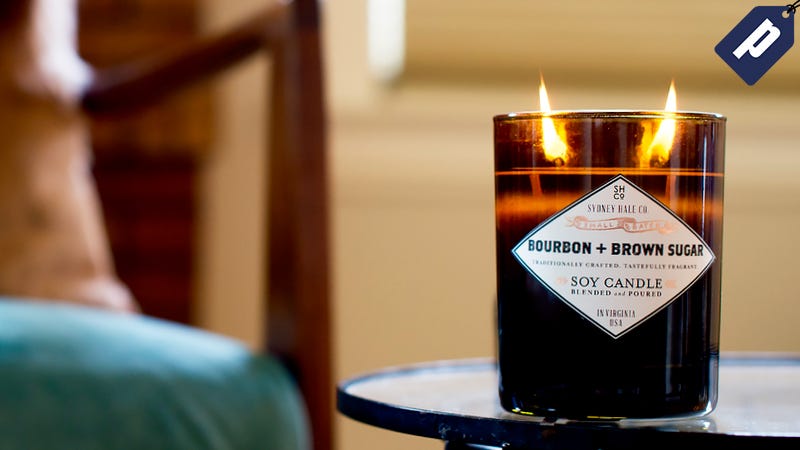 Here at Huckberry HQ, we love Sydney Hale's Bourbon & Brown Sugar Candle ($30) so much that it inspired a ritual: at 5 PM sharp we light one and gather round to finish the workday's final hour together.

Its double-oaked bourbon and salted brown sugar caramel scent adds a warm and soothing layer to the office, which is just as well-suited to a den or bedroom; strong, but not overpowering.
Plus, all of Sydney Hale's candles are hand-poured in rural Virginia into apothecary style glass containers. That means that when you do eventually burn through the double wick candle (it takes about 50 hours), you've got a perfectly good whiskey glass. We'll drink to that.
---
Join Huckberry's 1 million+ adventure community. We deliver the coolest gear at the best prices, inspirational stories, and a hell of a lot more to your inbox every week. Membership is free and takes seconds.