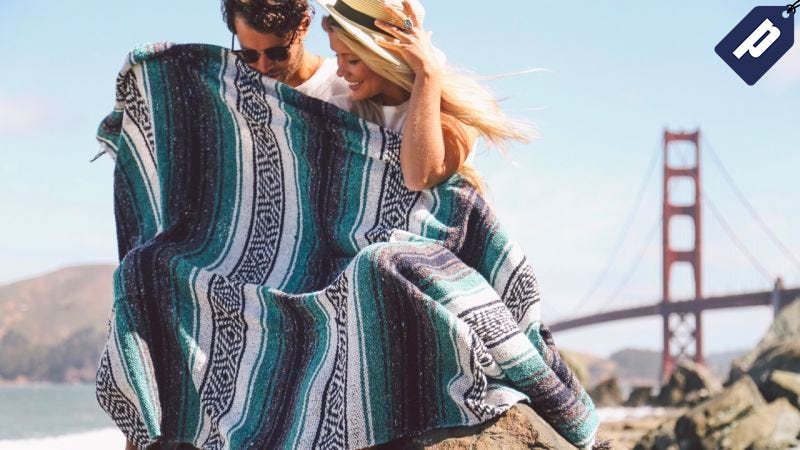 Everyone should own a good all-purpose blanket. The blankets from Morning Culture are perfect for anything from summer beach days to winter nights by the fire and everything in between. Need more convincing? Right now the La Playa Blankets are marked down to just $25 for Black Friday on Huckberry. This deal is valid from 11/22 through 11/27.

The features of La Playa Blankets:
Big enough for whatever the use may be at 73" x 48"
Made on in-home looms by artisans in Mexico
Frilled edges
Become better prepared for any occasion and shop Morning Culture blankets now.
Black Friday Steal: $25 for the Perfect Take-Anywhere Blanket
---
Join Huckberry's 1 million+ adventure community. We deliver the coolest gear at the best prices, inspirational stories, and a hell of a lot more to your inbox every week. Membership is free and takes seconds.