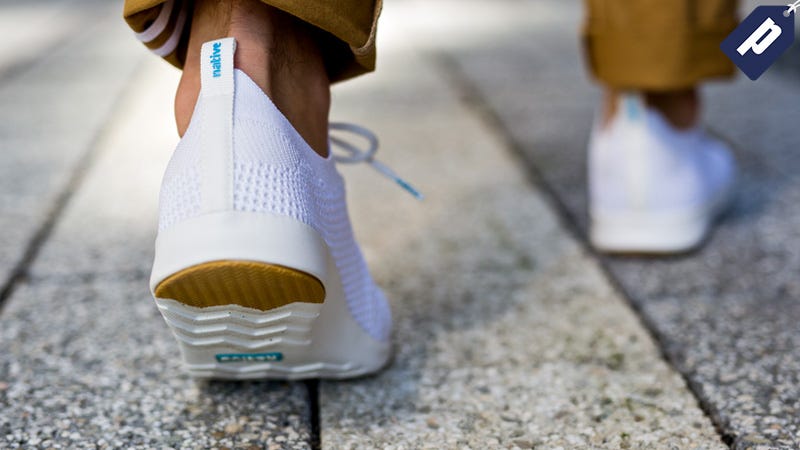 Native has officially made lightning struck twice, with their forward-thinking approach to footwear ala the Apollo Sneaker ($60) and now, the all-new Liteknit Sneaker ($75).  

Each one is built with a stretch material upper that's made with an intertwined, 3D elasticized knit we've never seen the likes before, ensuring the sneaker to be that much more breathable, flexible, and lightweight.

Other reasons we love the Liteknit:
Now $75 $90

Elasticized and featherlight LiteKnit upper
Elasticized collar lets you slip in and out with ease
Rubber toe and heel inserts for stability and grip
Shock-absorbing EVA midsole and outsole
Superfoam perforated insole helps keep your feet cool
PETA-certified vegan construction
Choose from 4 unique colorways
Whichever style suits your feet, just be sure to hurry while your size lasts!
---
Join Huckberry's 1 million+ adventure community. We deliver the coolest gear at the best prices, inspirational stories, and a hell of a lot more to your inbox every week. Membership is free and takes seconds.