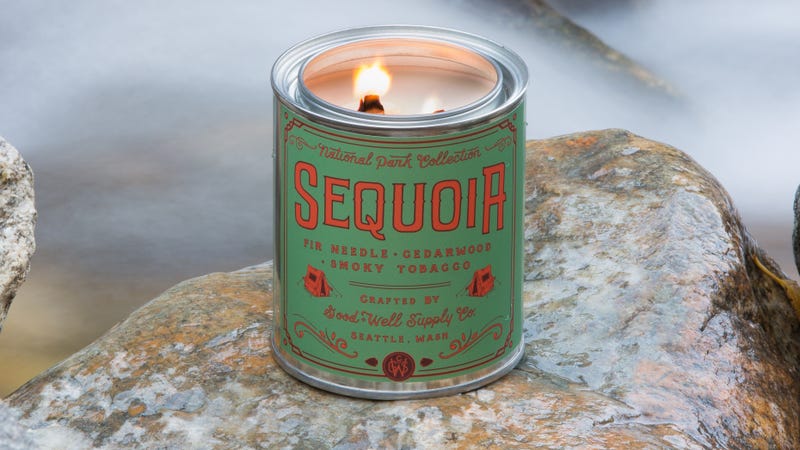 The Huckberry Candle Shop just introduced its new line of candles for the upcoming season. Stocked with National Park inspired scents from Good + Well ($30) and reusable candles from Norden ($25), you can get your small batch scented candles for up to 15% off today.
Why we love Good + Well's National Park Candles:
Scented with pure essential oils and perfume-grade absolute oil blends
Approximately 80 hour burn time
All-natural soy candle that's 100% vegan and eco-friendly
Made in small batches in Seattle, WA
Shop the Huckberry Candle Shop for a selection of small batch scented candles starting at $25.
---
Join Huckberry's 1 million+ adventure community. We deliver the coolest gear at the best prices, inspirational stories, and a hell of a lot more to your inbox every week. Membership is free and takes seconds.