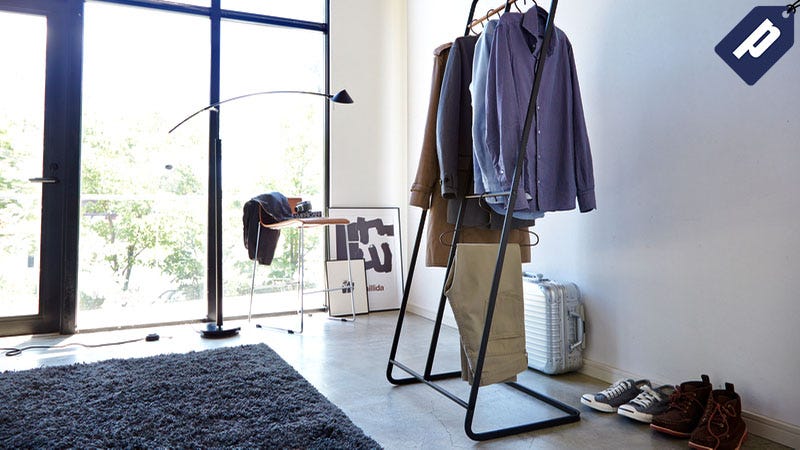 Founded as a family business over a century ago, Yamazaki's clutter-slaying furnishings have made them a household name in their home country, where they're almost as popular as IKEA—just a whole lot nicer. Case in point: The Closet Organizer ($70), pictured above.

Free Shipping on US orders $98+
Two-tier organization for your closet
Works well with hangers
Made of reinforced steel and wood

17.7" L x 24" W x 64.2" H
An easy pickup for sprucing up and de-cluttering your place this summer. Shop the Closet Organizer and Yamazaki's other zen-restoring home goods like magazine racks, side tables, and coat racks at Huckberry and enjoy over 15% off everything.
Save Over 15% On This Closet Organizer From The Wildly Successful IKEA of Japan ($70)
*New to Huckberry? Use checkout code NEW15 for 15% off your first order. Some exclusions apply. Valid through 8/31/17 11:59 PM Pacific.
---
Join Huckberry's 1 million+ adventure community. We deliver the coolest gear at the best prices, inspirational stories, and a hell of a lot more to your inbox every week. Membership is free and takes seconds.