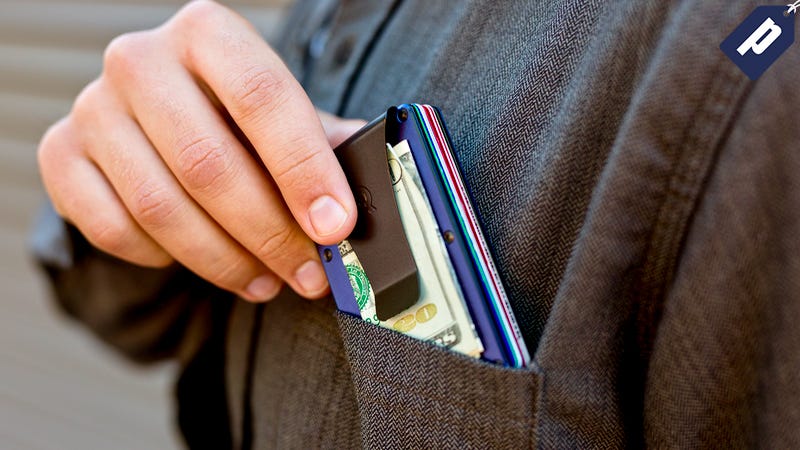 Let's face it: traditional bi-fold wallets are antiquated. In today's smartphone and credit card savvy world, there's really no excuse to be pulling a George Costanza anymore. Ridge Wallet's Aluminum Money Clip ($72) holds everything you need in the 21st Century — with added security and way less bulk.

Here are the brass tacks on this modern money carrier:
Expandable track holds 1-12 cards

Titanium aircraft-grade money clip for cash
Blocks RFID-skimming devices (wireless credit card and identity theft)
Integrated expandable track with replaceable elastic (for more room)
With its slim profile and featherlight 2 oz. design, the Aluminum Money Clip is a smart, simple, and secure investment.
*New to Huckberry? Use checkout code NEW15 for 15% off your first order. Some exclusions apply. Valid through 8/31/17 11:59 PM Pacific.
---
Join Huckberry's 1 million+ adventure community. We deliver the coolest gear at the best prices, inspirational stories, and a hell of a lot more to your inbox every week. Membership is free and takes seconds.