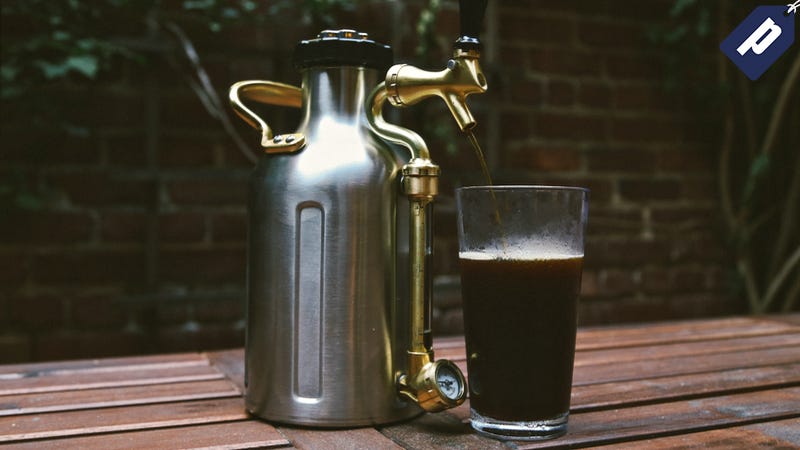 Unless you've got the strength of Andre the Giant, dropping by a pub and carrying home a keg of your favorite beer is just a dream. But that's all about to change thanks to GrowlerWerks.

The brand's uKeg ($161 $149) is a mini-keg in the easily portable size of a half-gallon growler designed to keep any brew fresh for weeks — and chilled for hours on end come 5 PM.
The uKeg is double-wall vacuum-insulated, and its CO2 regulator cap maintains carbonation. All of that's just a fancy way of saying you can now perfectly pour frothy pints right from inside your fridge. It's as easy as swinging by your favorite watering hole, filling up your uKeg with 64 oz. of frosty goodness, and strutting on home to enjoy.
From the pour house to your house—some dreams do come true.
---
Join Huckberry's 1 million+ adventure community. We deliver the coolest gear at the best prices, inspirational stories, and a hell of a lot more to your inbox every week. Membership is free and takes seconds.